Cabinet Care & Cleaning Guide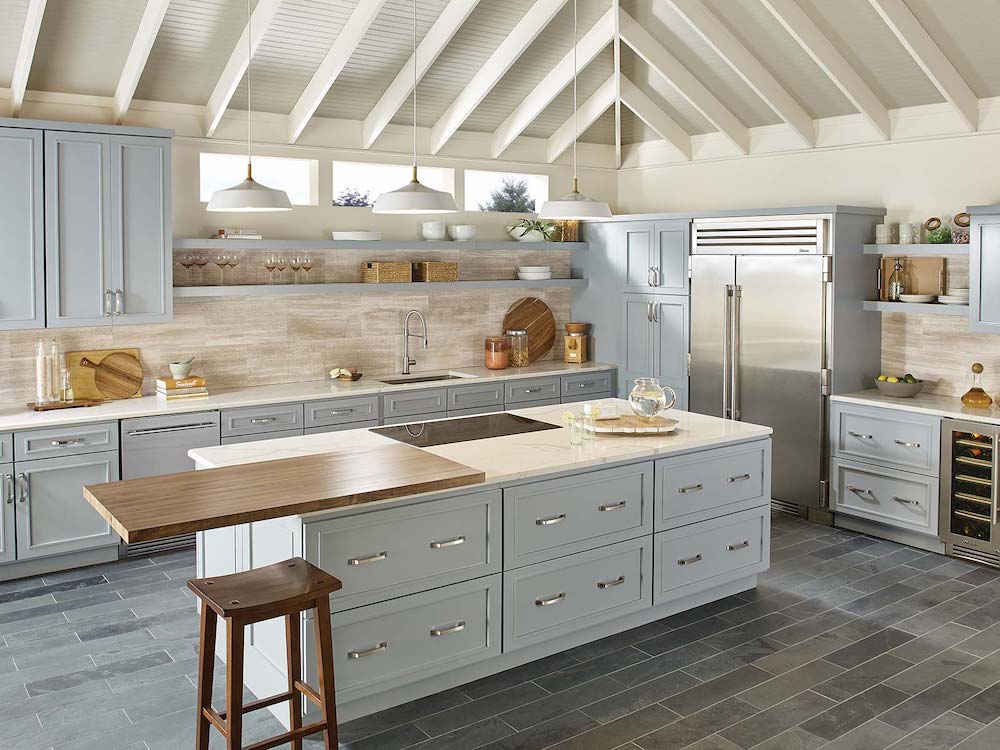 This care and cleaning guide is provided in-part by Bertch Cabinets and Shiloh Cabinetry.
Wipe Down
Cleaning your cabinets is not hard, but there are some guidelines to increase the life of your cabinets. Dust cabinets frequently with a soft lint-free cloth. You can dampen the cloth slightly with water or a spray-type dust remover, then promptly wipe dry.
Clean Up
Clean spills, drips, and grease immediately using a clean cloth and mild soap if necessary. Wipe dry with a clean soft cloth. Prolonged exposure to food, water or other liquids can cause permanent discoloration or damage. There are a number of products available for your wood cleaning needs. Always wipe dry with a clean soft cloth.
It's Getting Hot in Here
Cabinet's and heat are not good to pair together. If you have a self-cleaning oven, make sure to remove the doors and drawers to minimize the the risk of damaging the cabinet due to the high heat self-cleaning ovens radiate. Also be sure to place your coffee or tea makers away from any cabinet surface that the steam can reach.
Do's & Don'ts
Do wash and polish cabinets once or twice a year using a light coat of quality furniture polish
Do adjust your hardware periodically
Do keep the space between 40 to 50 percent relative humidity (RH)
Don't hang wet dish towels over the cabinet doors
Don't use dishcloth to clean or dry cabinet exteriors
Don't use detergents, soap pads, or steel wool
Don't use paste wax
Don't use polishes that contain silicone