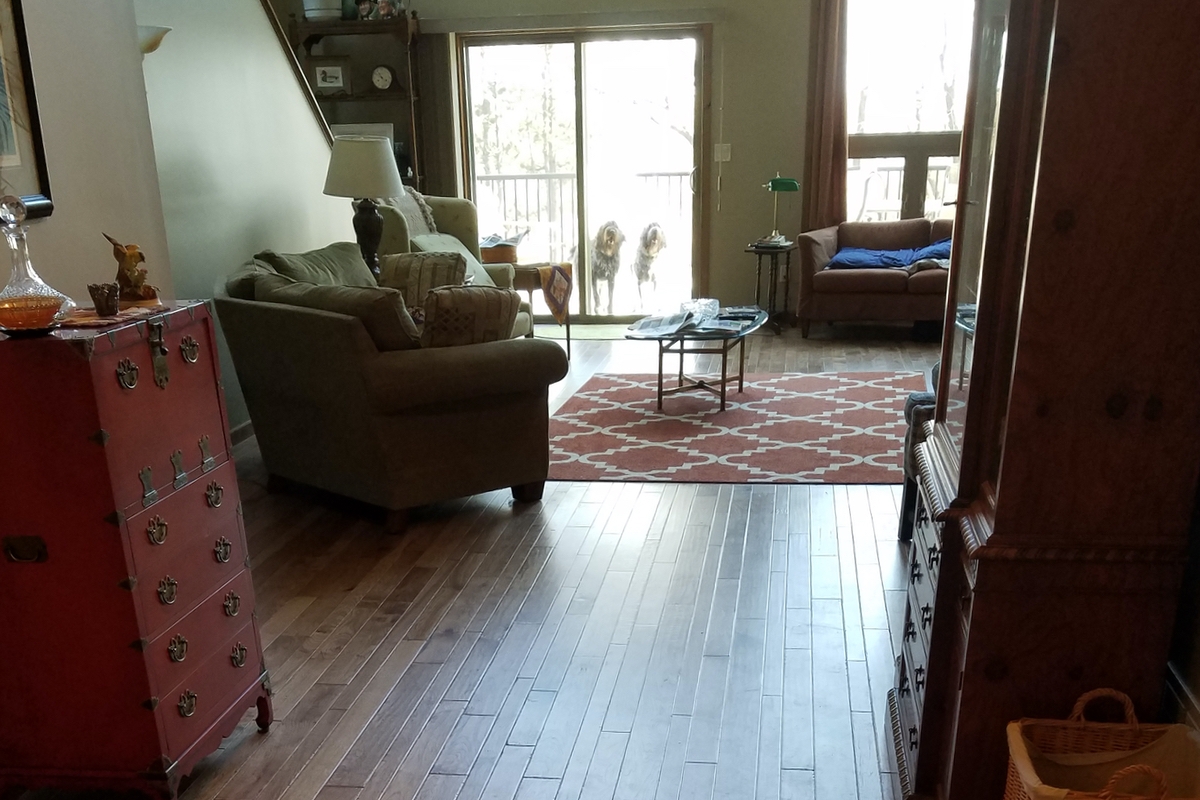 True hardwood floors can either be made from one solid piece of wood or engineered with a real hardwood veneer on top of a plywood core. While you can get the same charming hardwood look from both types, they also have their own perks.

SOLID WOOD FLOORING
Solid wood floors are made from one solid piece of wood. Wood is taken from trees and is kiln dried to somewhere between 6-9% moisture content. The wood is then milled with a tongue and groove, resulting in a flooring plank that is usually ¾" thick.

ENGINEERED WOOD FLOORING
Recently, engineered prefinished floors have become more attractive. Instead of using one solid piece of wood for each plank, wood is cut into thinner veneers. These can range from 1.5mm to 4mm. Veneers are then bonded with a plywood core. This gives the floor better stability. It's important to remember that engineered wood floors, are still true hardwood floors!Engineered floors are preferred when being installed over concrete, in a home that can have higher moisture content, or when intending to glue down or float the flooring.