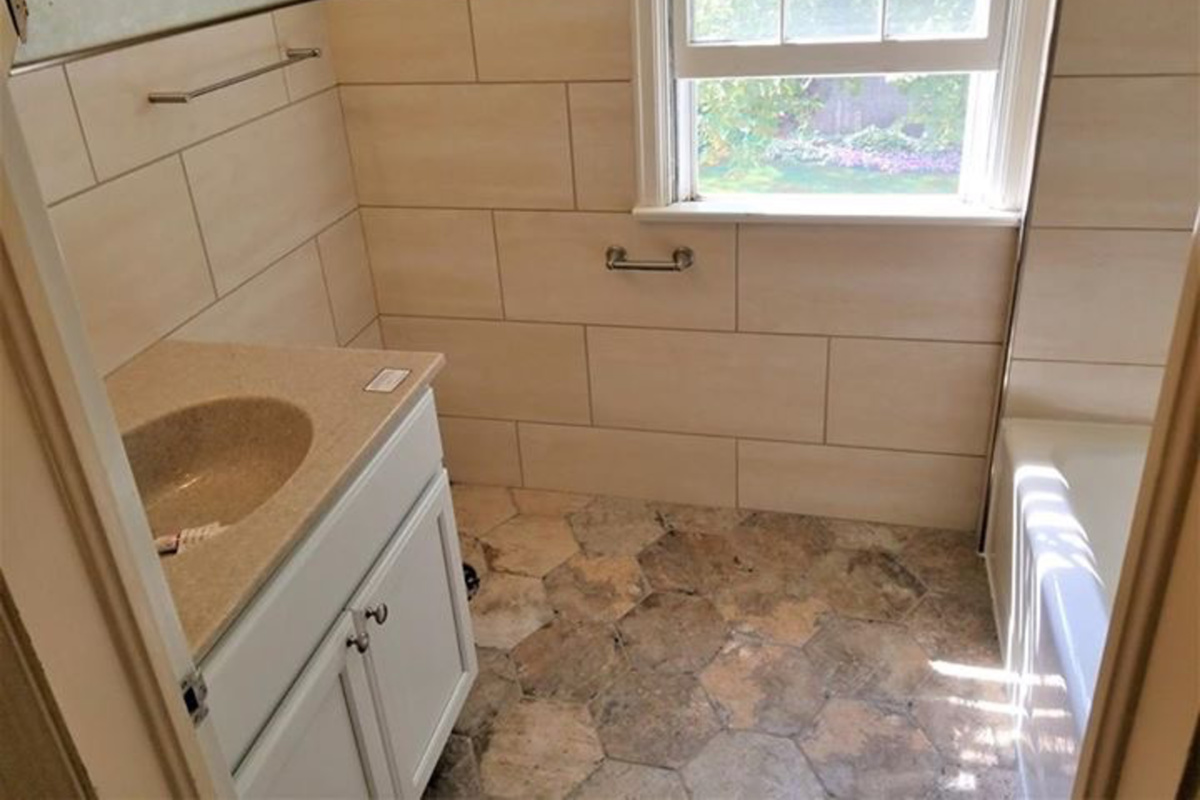 Why Choose Tile?
There are many surfaces to choose from for your floors so why choose tile? Ceramic tile is exceptional in many ways. It's healthy, durable, has easy maintenance, and comes in styles to suit your personality and your demands.
· TOUGH Tile is fundamentally made of natural earthen clays which are combined with water, and then transformed by fire. The result is a surface you can count on. It's very low water absorption makes it naturally resistant to staining. Waterproof, scratch proof, stain proof… it's family proof!
· TIMELESS Porcelain tile sends a precise message about the tastes and design characteristics of the owner – use it to make any space uniquely yours. Nearly limitless colors, shapes, textures, finishes, trims and decorative options free the imagination to customize any setting whether the preference is contemporary or rustic, elegant or casual.
· TRUSTWORTHY Family, employees, customers, and visitors all deserve safe and hygienic places to live, work and play. Ceramic tile addresses these important issues. It is non-flammable, harbors no bacteria, allergens or odors, and emits no VOCs.
· TROUBLE-FREE Because tile is tough, timeless, and trustworthy it has an exceptionally low life cycle cost. Comparison study results clearly show that tile exceeds the lifespan of other flooring thus yielding lower costs over the life of a building. Another important component of low life cycle costs is the minimal maintenance methods and materials required for tile. So while the life-cycle cost is low the initial cost is high.

Why choose tile? It is the best flooring for sophisticated tastes that demand environmental responsibility and high-quality products.